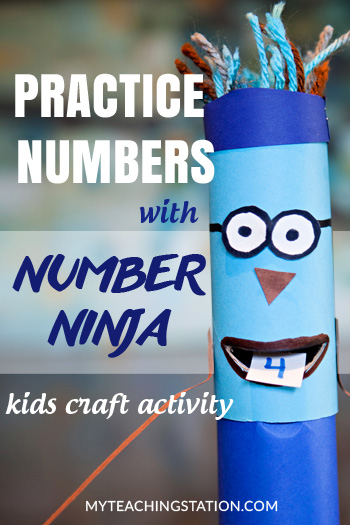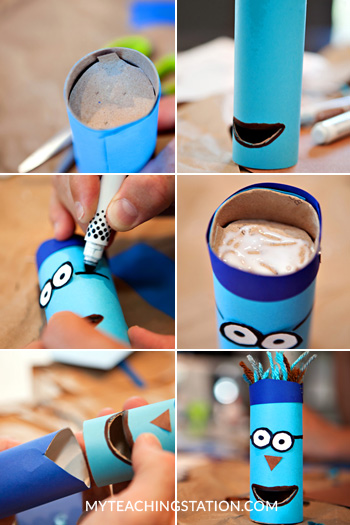 Help your child practice recognizing numbers by asking the number ninja! This fun art craft with recycled toilet paper roll is simple, yet very effective in keeping children engaged as they practice recognizing numbers.
Supplies you will need:
3 recycled toilet paper rolls.
Scissors.
Glue.
Stapler.
4 Sheets of colored paper (light blue, dark blue, brown and white)
Yarn (for the hair).
Black marker.
Directions: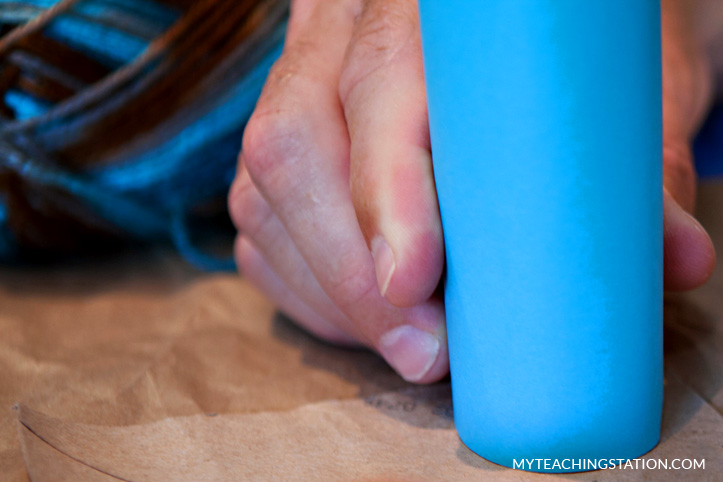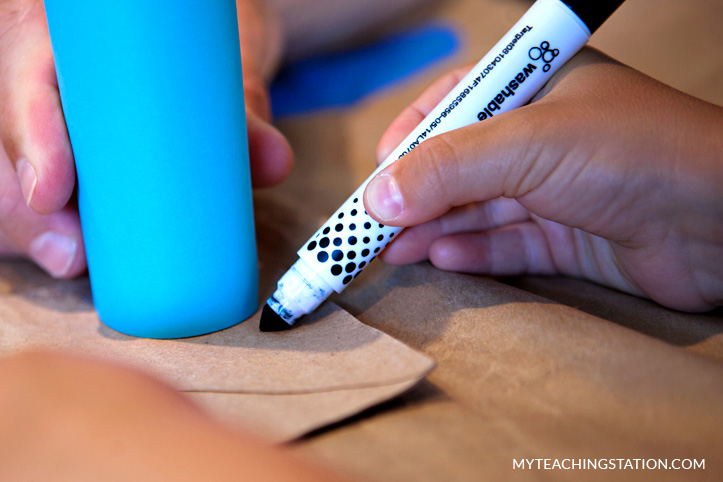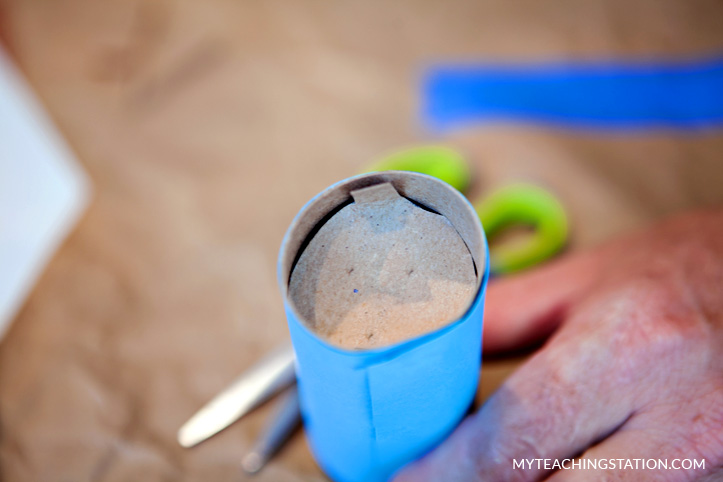 Cut the light blue paper the length of a single toilet paper roll and wrap it around one roll.
Take a second toilet paper roll and cut out a circle with two wings be added inside of first toilet paper as a cap.
Attach the circle/cap in one of the ends of the light blue toilet paper roll and staple the sides (or you can use glue).
Repeat steps 1-3 using the dark blue sheet of paper and the 3rd toilet paper roll.

Draw a mouth in the light blue toilet paper roll and cut out the mouth using scissors.

Use a marker to draw a line around the mouth opening.

Attach a small piece of dark blue paper around the top of the toilet paper roll. Cut out two circles from the white paper to make the eyes using the black marker to complete the look.

Add glue to the side of the toilet paper where you attached the circle/cap in order to add the ninja hair (yarn).

Attach the yarn and cut out a triangle from the brown colored paper to make the nose.

Take the dark blue toilet paper roll and cut out a small triangle on the opposite end of where the closing cap is.

Attach the two toilet paper rolls to play the number ninja game.

Cut out small squares to make the numbers.

Ask the ninja what number he is eating when your child places a number in his mouth. Once he has eaten all numbers, open him up to remove the numbers and start again.