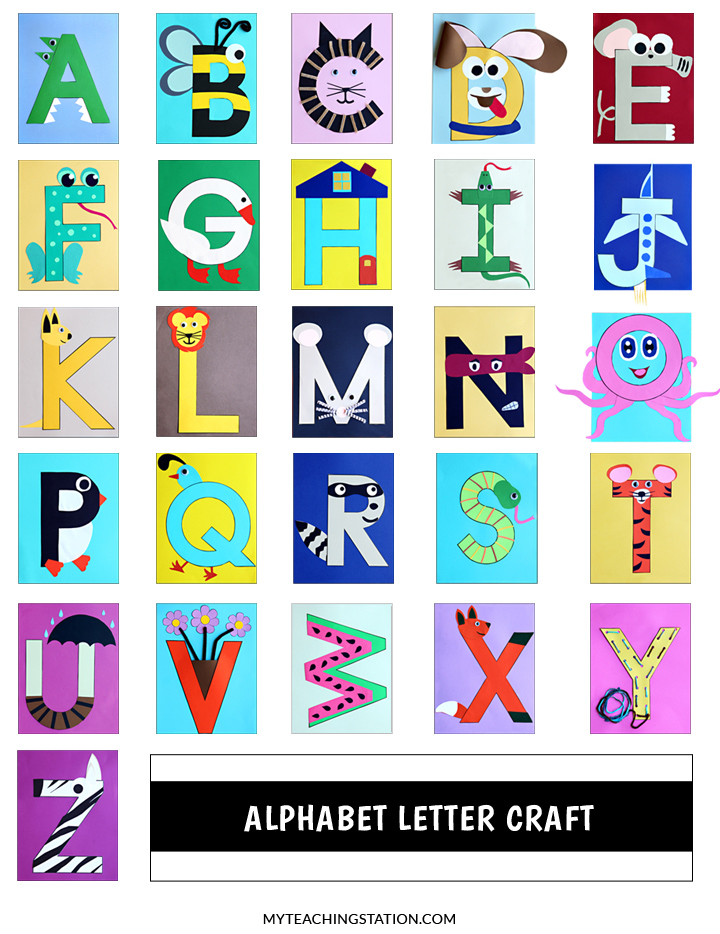 Is your child learning or getting ready to learn the ABCs? The following is a list of simple craft ideas for all 26 letters of the alphabet that you can have fun making together.
These letter crafts are an excellent activity to add to your letter of the week studies. Plus, your children will love creating these fun art projects while learning the letter shapes and their most familiar sounds.
All letters are created using either an animal or object that represents the beginning sound of each letter, except for the letter X, which is taught by using the ending sound as in "Fox". For more information, see How to Teach the Letter X Sound.
The majority of these activities require colored paper, scissors and glue. Recommended for children in preschool and kindergarten.
Happy teaching!
A-Z Letter Crafts